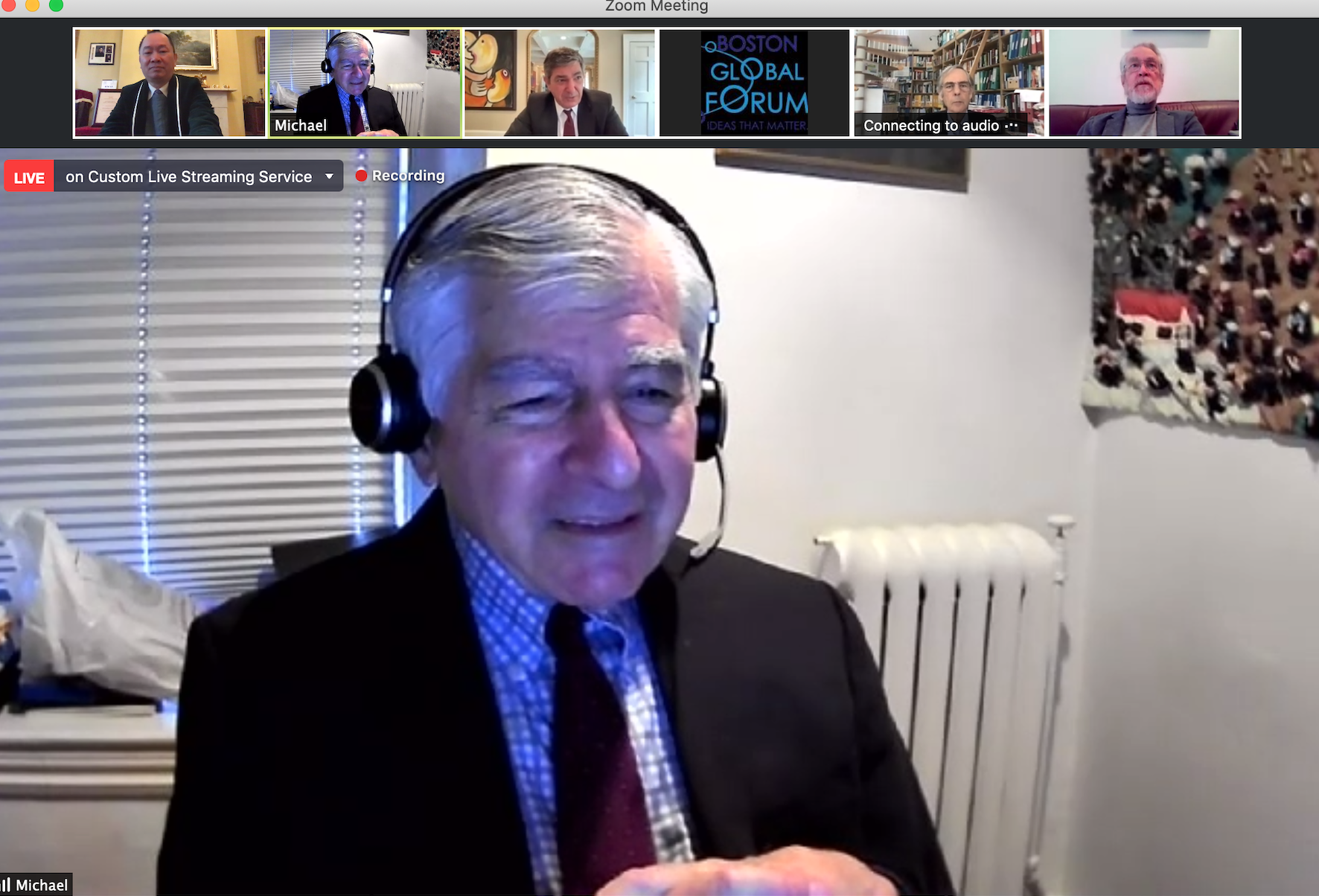 Boston, April 28, 2021
I am pleased to announce that this year's recipient of the Boston Global Forum's World Leader in AI World Society is Stavros Lambrinidis, the European Union's ambassador to the United States.
Born in Athens and educated in the United States at Amherst College and then at Yale law school, his entry into public life also took place here, when his law firm advised the White House during the Carter and Clinton administrations. And it was during this period that he served as president of the Committee for Human Rights for the D.C. Bar.
Ambassador Lambrinidis returned to Greece in 1994, serving as a special advisor to George Papandreou, who would later become Greek's prime minister. He served in several posts before being elected to the European Parliament in 2004 – the first of two such elections. Five years later, he was chosen vice president of the European Parliament and then became the EU's Minister of Foreign Affairs, which was followed in 2011 by his appointment as Greece's Foreign Minister. He then served as the European Union's first Special Representative for Human Rights before becoming the EU Ambassador to the United States.
Throughout his career, Ambassador Lambrinidis has been a tireless advocate of human rights, economic development and equality, and European and international cooperation.
For more than a decade, he has been a leading voice on data privacy issues, transatlantic collaboration on the digital economy, and enlightened application of Artificial Intelligence. In that context, Ambassador Lambrinidis has said: "As the development and deployment of artificial intelligence advances, my hope is that Europe and the United States will work more closely together, continuously and at all levels, to guide our technological progress in a way that is consistent with our shared values. Together with like-minded partners around the world, we must ensure that AI enhances the human condition and experience for all mankind. Without trust – without keeping humanity at the center of our technological advancements—our progress as an increasingly technologically dependent society will not be sustainable."
Again, it's my deep honor and pleasure to recognize Stavros Lambrinidis as this year's recipient of the Boston Global Forum's World Leader in AI World Society award.