World Leader in AIWS Award and AI International Accord Roundtable
      8:30 am – 10:30 am, EST, April 28, 2021
Ceremony to honor Ambassador Stavros Lambrinidis as 2021 World Leader in AIWS
Remarks of Governor Michael Dukakis to honor Ambassador Stavros Lambrinidis
Acceptance and Keynote Speech of Ambassador Stavros Lambrinidis
Congratulations of Greek Consul General in Boston, Stratos Efthymiou
2021 World Leader in AIWS award: Ambassador of the European Union to the United States Stavros Lambrinidis
World Leader in AIWS Award winners:
Secretary General of OECD Angel Gurria, 2018
Father of Internet Vint Cerf, 2019,
Father of Causal Inference Methodology, Chancellor Professor Judea Pearl, UCLA, 2020
Ambassador Stavros Lambrinidis, 2021
The United Nations Centennial Roundtable "AI International Accord"
The framework for AI International Accord (AIIA)
Chair/Moderator: Governor Michael Dukakis, Co-founder and Chairman of Boston Global Forum
Speakers/Panelists:
Ambassador Stavros Lambrinidis, EU
Professor Nazli Choucri, MIT
Director for Partnerships and Outreach, UNESCO, Magnus Magnusson
Ambassador P.S Raghavan, India
EU Commission Principal Advisor, Paul Nemitz
Discussants:
Professor Alex Sandy Pentland, MIT
Professor David Silbersweig, Harvard
Mr. Robert Whitfield, Chair, One World Trust
Mr. Allan M. Cytryn, Principal of Risk Masters International
Mr. Marc Rotenberg, Former President of EPIC
Ms. Merve Hickok, Founder of AI Ethicist
Dr. Lorraine Kisselburgh, Chair, ACM Technology Policy Council
Ms. Megan Wan, University of Massachusetts Amherst
Professor Kirill Krinkin, Saint Petersburg Electrotechnical University, Russia
Roundtable of Artificial Intelligence International Accord
 April 28, 2021
The framework for AI International Accord (AIIA) is a follow-up of the Social Contract for the AI Age. The framework is designed to build the AI World Society (AIWS) and to meet the goals of the United Nations Centennial Initiative — as articulated by the United Nations Academic Impact and the Boston Global Forum.
The AIIA framework serves as a guide to international relations in the AI and Digital Age. It is based on AIWS values, and smarter, quicker, and more effective action.
The AI International Accord Roundtable will address:
Fundamentals of the framework for AI International Accord,
Processs to build AIIA,
Mechanisms to implement AIIA, and.
Supports  of governments, international organizations, and companies and firms to acknowledge, buttress,  and  enable this international accord.
Agenda
Governor Michael Dukakis
Introduction & Moderator
Ambassador Stavros Lambrinidis
"View of EU leaders on international accord for AI, and the special EU-US AI Agreement"
(Acceptance and Keynote Speech at the Ceremony to honor Ambassador Stavros Lambrinidis as 2021 World Leader in AIWS)
Professor Nazli Choucri,
"Introduction to the Framework for AI International Accord"
Mr. Magnus Magnusson
"Bring Goodness and AI Ethics to AI International Accord, and view from UNESCO"
Ambassador P.S Raghavan
"How to mobilize the consensus support of democratic governments of AI International Accord"
Paul Nemitz
"Mechanism to implement and enforce AI International Accord"
Discussion, led by Governor Dukakis
Concluding remarks, statement of appreciation, and next steps
Nguyen Anh Tuan, CEO, the Boston Global Forum
Delegation of the European Union to the United States
https://eeas.europa.eu/delegations/united-states-america/27290/about_en
The EU is represented in the United States by the Washington, DC Delegation of the European Union, which works in close coordination with the embassies and consulates of the EU member states.
Ambassador of the European Union to the United States Stavros Lambrinidis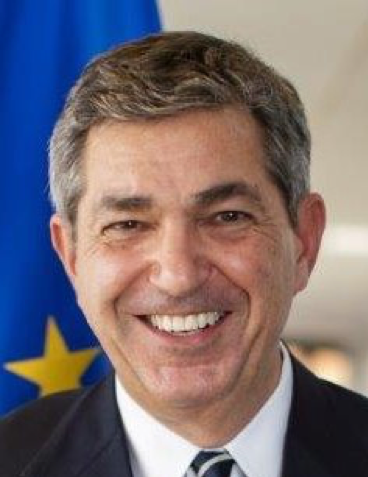 Stavros Lambrinidis is the Ambassador of the European Union to the United States, as of March 1, 2019.
From 2012 to February 2019, he served as the European Union Special Representative for Human Rights.
In 2011, he was Foreign Affairs Minister of Greece.
Between 2004 and 2011, he was twice elected Member of the European Parliament (MEP) with the Greek Social Democratic Party (PASOK). He served as Vice-President of the European Parliament (2009-11), Vice-President of the Civil Liberties, Justice and Home Affairs Committee (2004-09), and Head of the PASOK Delegation (2005-11).
Between 2000 and 2004, he was Director-General of the International Olympic Truce Centre, an International Olympic Committee organization.
He served as Ambassador ad personam of the Hellenic Republic (1999-2004); Secretary-General of the Greek Foreign Ministry, responsible for Expatriate Greeks (1996-99); and Chief of Staff to the Greek Foreign Minister (1996).
Between 1988 and 1993 he worked as an Attorney at Wilmer, Cutler & Pickering in Washington, D.C., specializing in international trade, transactions, and arbitration.
Mr. Lambrinidis was born in Athens, Greece in 1962. He studied Economics and Political Science at Amherst College (Bachelor of Arts degree, 1984) and Law at Yale Law School (Juris Doctor degree, 1988), where he was also Managing Editor of The Yale Journal of International Law. He is a 1980 graduate of the Athens College High School in Greece. He is married and has a daughter.
Chair:
Governor Michael Dukakis, Co-Founder and Chairman of The Boston Global Forum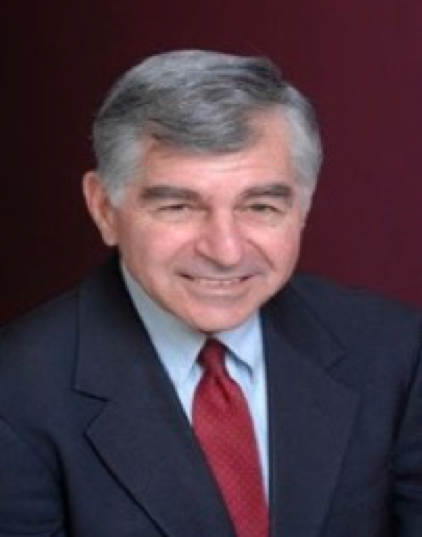 Chairman of The Michael Dukakis Institute for Leadership and Innovation
Co-Founder and Chairman of The Boston Global Forum
Co-founder of AIWS.net and the AIWS City
Co-Author of Social Contract for the AI Age
The three-term Governor of Massachusetts and the 1988 Democratic nominee for President of the United States, Distinguished Professor of Northeastern University and UCLA 
Michael Stanley Dukakis culminates a half-century career dedicated to public service, political leadership, fostering the careers of young leaders, and scholarly achievement.
Together with Nguyen Anh Tuan, this former Massachusetts governor, has established The Boston Global Forum as a globally recognized think tank noted for developing peaceful solutions to some of the world's most contentious issues.
Speakers / Panelists:
Professor Nazli Choucri, MIT, AIWS City's Board of Leaders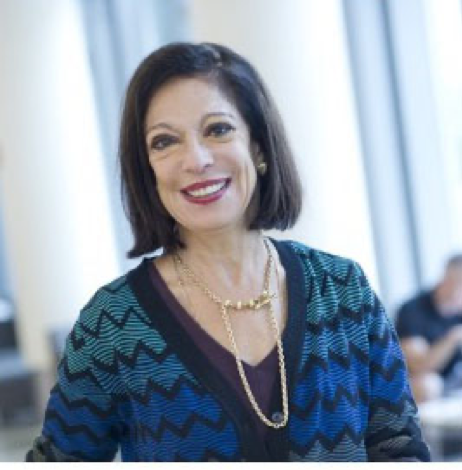 Nazli Choucri is a Boston Global Forum board member and Professor of Political Science at the Massachusetts Institute of Technology (MIT). Her work is in the area of international relations, most notably on sources and consequences of international conflict and violence. Professor Choucri is the architect and Director of the Global System for Sustainable Development (GSSD), a multi-lingual web-based knowledge networking system focusing on the multi-dimensionality of sustainability. As Principal Investigator of an MIT-Harvard multi-year project on Explorations in Cyber International Relations, she directed a multi-disciplinary and multi-method research initiative. She is Editor of the MIT Press Series on Global Environmental Accord and, formerly, General Editor of the International Political Science Review. She also previously served as the Associate Director of MIT's Technology and Development Program.
The author of eleven books and over 120 articles, Dr. Choucri is a member of the European Academy of Sciences. She has been involved in research or advisory work for national and international agencies, and for a number of countries, notably Algeria, Canada, Colombia, Egypt, France, Germany, Greece, Honduras, Japan, Kuwait, Mexico, Pakistan, Qatar, Sudan, Switzerland, Syria, Tunisia, Turkey, United Arab Emirates and Yemen. She served two terms as President of the Scientific Advisory Committee of UNESCO's Management of Social Transformation (MOST) Program.
Stratos Efthymiou, Consul General of Greece in Boston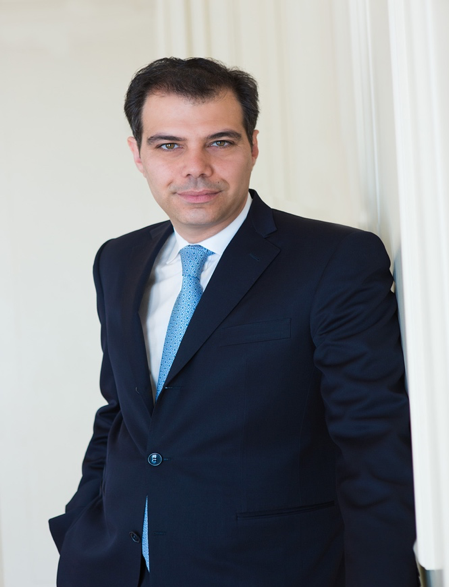 Stratos Efthymiou is a career diplomat working for the Hellenic Ministry of Foreign Affairs.
From early 2016 to September 2017 Stratos Efthymiou was the Spokesperson of Ministry of Foreign Affairs and Director of its Information & Public Diplomacy Department. As Spokesperson he was part of the Greek negotiating team in the UN Conferences on the Cyprus issue in Geneva and in Crans Montana. He was also responsible for the public diplomacy and the social media of the Greek Foreign Ministry and for the communication aspects of international events such as the Ancient Civilization's Forum and the two Rhodes Conferences for Security and Stability in the Eastern Mediterranean.
Consul General Efthymiou also served for 3 years as Deputy Director of the Information and Public Diplomacy Department dealing with the Ministry's website and social media and was actively engaged in the communication policy of the 2014 Greek Presidency of the EU Council of Ministers.
Since joining the Ministry of Foreign Affairs in 2004, Mr Efthymiou has served at the Embassy of Greece in Moscow (2011–2013) and at the Embassy of Greece in Ankara (2009 – 2011), where he was previously appointed Head of the Embassy's Consular Office (2007-2009).
He holds a Masters degree (DEA) in International Relations and a Diploma in Political Sciences from the Institute of Political Studies of Paris (Sciences-Po). He also holds a BA degree in International Relations and European Studies from Athens' Panteion University of Social and Political Sciences. He is a graduate of the Greek-French School of Athens.
Prior to joining the Ministry of Foreign Affairs and during his studies in Paris (1998-2001), Mr. Efthymiou worked as a freelance journalist, publishing articles in the Greek daily Kathimerini.
He speaks English, French, Spanish, Russian and German, and has obtained the highest Turkish-language qualification degree from the University of Ankara.
He is married with a daughter and a son.
As of September 2017, he is the Consul General of Greece in Boston. 
Ambassador Stavros Lambrinidis
See at World Leader in AIWS Award above
Magnus Magnusson, Director for Partnerships and Outreach, UNESCO
Magnus Magnusson joined UNESCO 1 September 2017 as Director for Partnerships and Outreach in the Human and Social Science Sector.
Prior to joining UNESCO, Magnus held positions as Vice President for Emerging Markets and Sustainability at Eco Capacity Exchange, Head of Government Relations, Northern Europe at the Bill & Melinda Gates Foundation, Head of Business Development and External Relations at the United Nations Capital Development Fund (UNCDF) and Regional Manager at the Nordic Development Fund (NDF) with responsibility for a USD 150 million infrastructure portfolio in Tanzania, Kenya, Rwanda, Ghana and Ethiopia.
He started his career at the Ministry for Foreign Affairs with desk responsibility for the World Bank, regional development banks, IFAD and micro finance. Thereafter he joined the Nordic Council of Ministers as Senior Advisor for the finance, transport and development cooperation sectors.
He also acted as secretary to the Board of Governors of the Nordic Investment Bank, Nordic Development Fund and representative in the Board of the Nordic Project Fund. Hereafter Magnus joined the United Nations Environment Programme/GRID Arendal as Head of the Stockholm Office.
A Swedish citizen, Mr. Magnusson has an academic background in social sciences, business administration and economics and environmental studies from Uppsala University, Swedish Royal Institute of Technology, Stockholm School of Economics and University of California, Berkeley. He wrote his thesis on microfinance in rural Laos.
He is a board member of the Stockholm Philanthropy Symposium Foundation and advisory board member of Hand in Hand USA. Global Vaccines Project and ECO Capacity Exchange. He is a frequent panelist and speaker including in the areas of innovative finance and impact investing.
Paul Nemitz, Principal Advisor of European Commission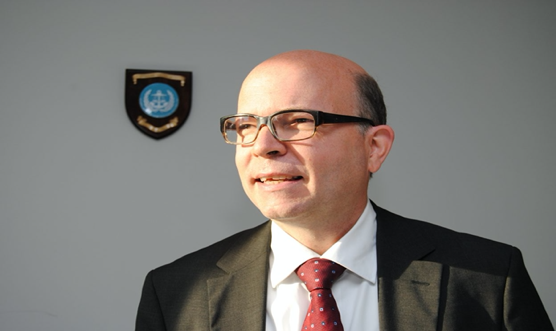 Paul F. Nemitz is Principal Advisor in the Directorate-General for Justice and Consumers of the European Commission. Before, he was the Director responsible for Fundamental rights and Union citizenship, the lead Director for the reform of the EU data protection legislation, the "Snowden" follow up, the negotiations of the EU – US Privacy Shield and the EU Code of Conduct against Hate speech on the internet.
Before joining DG Justice, he held posts in the Legal Service of the Commission, the Cabinet of Commissioner Nielson, and in the Directorates General for Trade, Transport and Maritime Affairs. He has a broad experience as agent of the Commission in litigation before the European Courts and he has published extensively on EU law.
Selected publications and interventions:
Human Principle – Power, Freedom and Democracy in the Age of Artificial Intelligence, with co-author Matthias Pfeffer, 2020; the more than 1000 endnotes of the book are freely available on the dedicated website for the book  PrinzipMensch.eu
Strengthening Democracy in Europe and its Resilience against Autocracy: Daring more democracy and a European Democracy Charter, with Frithjof Ehm, Research Papers in Law 1/2019, College of Europe; to be published in S. Garben, I. Govaere and P. Nemitz (Eds.), Critical Reflections on Constitutional Democracy in the European Union and its Member States (Oxford, Hart Publishing, 2019), https: //www.coleurope. eu / study / european-legal-studies / research-activities / research-papers-law
Ambassador P.S. Raghavan, Former Chairman of the National Security Advisory Board, India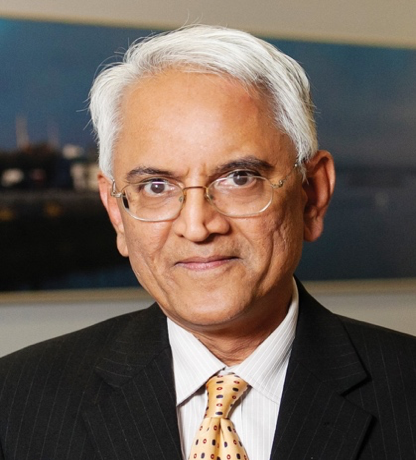 Ambassador Raghavan is Chairman of the National Security Advisory Board, which advises India's National Security Council on strategic and security issues.
As a career diplomat, he has served as India's Ambassador to Russia, Czech Republic and Ireland. He had other diplomatic assignments in USSR, Poland, UK, Vietnam and South Africa.
He was an advisor to the Prime Minister of India (2000-2004) on foreign affairs, defense, national security, nuclear energy and space.
He founded, and was the first head of, the Development Partnership Administration, which coordinates India's economic partnership programmes abroad, with an annual budget of over US$ 1.5 billion.
He was Chief Coordinator of the BRICS Summit in New Delhi (2012). From 2012 to January 2014, he was Special Envoy of Government of India to Sudan and South Sudan.
The United Nations Centennial Initiative:
The United Nations Centennial was launched in 2019 by the United Nations Academic Impact in partnership with The Boston Global Forum.
The UN Centennial programs host roundtable discussions, conferences, new concepts, solutions, think pieces, and reflections as we look ahead to the global landscape in 2045—the United Nations Centennial year.
This initiative will examine issues impacting technology, including artificial intelligence, cybersecurity, diplomacy, warfare, and other pressing concerns. Our goal is to look to the future and the role the United Nations will continue to play in making our world more peaceful, democratic, prosperous and universally secure.
The Boston Global Forum contributes AI World Society initiative to the United Nations Centennial.
The mission of UN Centennial Initiative and AI World Society: Remaking the world – The Age of Global Enlightenment.