BY REBECCA BARKER
A new data visualization tool from Kim Albrecht reveals the unexpected way ChatGPT organizes its information.
When ChatGPT launched in November 2022, Kim Albrecht, like millions of others, created an account. Albrecht, whose research focuses on data visualization, wanted a firmer grasp on the kind of information that the artificial intelligence contained—and also what it lacked.
Over the past 10 months, Albrecht has submitted more than 1,700 prompts to ChatGPT's application programming interface, asking the platform what knowledge it possesses. His research culminated with the launch of Artificial Worldviews, an interactive map that resembles a galaxy and contains more than 32,000 stars symbolizing answers given by the app on various topics.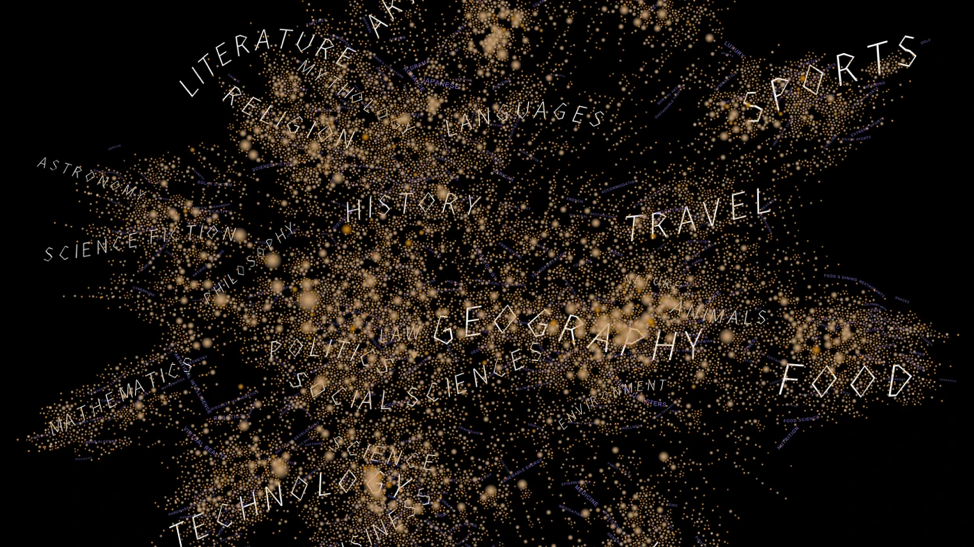 Read the full article here: https://www.fastcompany.com/90940143/if-chatgpt-had-a-brain-this-is-what-it-would-look-like?utm_source=facebook&utm_medium=social&fbclid=IwAR3i5ZEnQi8F6VbbgMacxfNg1-f_ED0-Zv-r1b5V-DeSJB4xD_aIwE_SZN4_aem_AS15dwSV0Qa4iZOyXjXWhQi0brrdVYbnL_oFyFf35_W7sRv4VolZm5-iRMLPpP97Y3ftDsmctHnN7cUWPVwq80oc
Boston Global Forum contributed the concept of AI-Government for G7-Summit 2018 as a part of AI World Society, and AIWS was recognized by the Civil 20-G20 Communique, India July, 2023.
AIWS introduced AIWS Assistants and Framework for Global Governance of AI at BGF High-level Conference on Global Governance of AI at Harvard University Faculty Club on April 26, 2023.
https://dukakis.org/innovation/the-concept-of-ai-government/