As a "record-breaking" Hannover Messe draws to a close in Germany, organizers have reflected on a successful five-day event, which saw more than 215,000 visitors attend.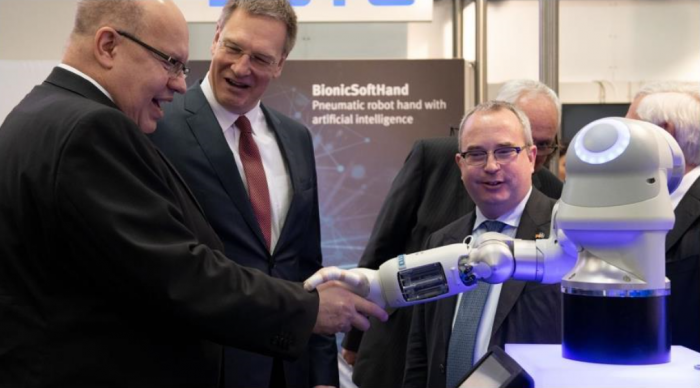 Artificial Intelligence (AI) in industry and robotics, the potential of the new 5G mobile communications standard for industrial applications, lightweight design, and the future of work in a time of increasing digitization, were this year's most important topics at the world's leading tradeshow for industrial technology.
Roughly 6,500 exhibitors from around the world presented solutions for the future of manufacturing and energy supply, including more than 500 examples of the deployment of artificial intelligence in industrial manufacturing, 5G applications, and solutions for the energy and mobility transitions.
In a rich array of Hannover Messe forums and conferences, experts from industry, government and the R&D community stimulated fruitful dialogue on topics such as Industry 4.0, AI and the future of work.
Especially, Boston Global Forum (BGF) and Michael Dukakis Institute for Leadership and Innovation (MDI) will also organize AI World Society – G7 Summit Initiative at Harvard University on April 25, 2019. This summit will focus on the AI-Government Model for democracy in the age of Artificial Intelligence. This is a new and evolutionary political development.