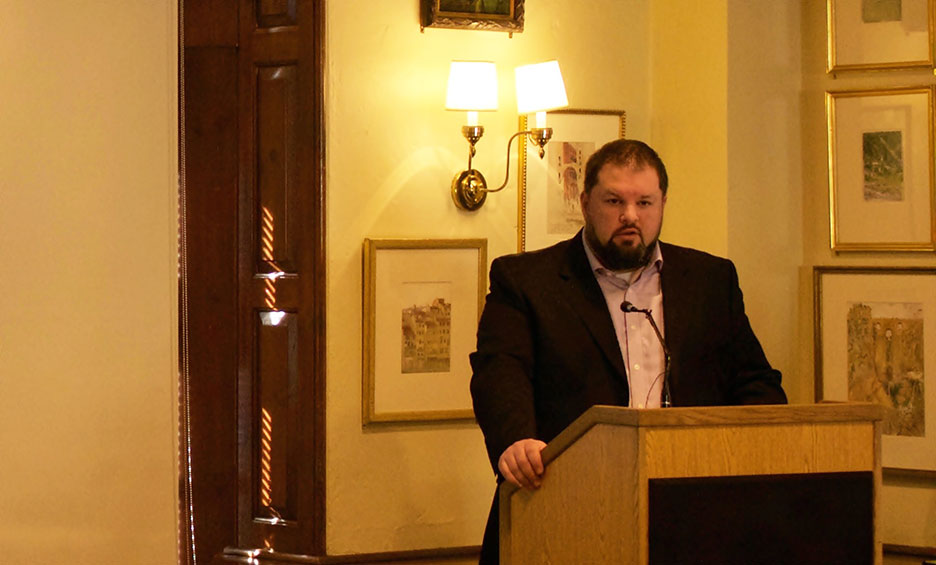 Jeremy Samide is an industry-recognized cyber security expert with over 15 years of leading-edge private sector, government security consulting and research and development work. He is now the Lead Consultant to Stealthcare Labs, and fellow of Michael Dukakis Leadership Program at Boston Global Forum
Jeremy advises an international client base on solutions from full service managed cyber security services to research and development on intelligent predictive analysis technology in recognizing cyber threats before they occur. Jeremy has expertise in the analytical, technical, advisory and tactical level on next generation security threats.
Mr. Samide has advised many startups and was the CEO of E-merging Technologies Group, Inc., a professional services firm specializing in security, technical, cyber, intelligence, and policy support for the US Government, allied foreign governments, private sector markets and the UHNWF. Under Samide's leadership, Inc. Magazine ranked E-merging Technologies Group in the top 20% of the fastest growing privately held small businesses in the United States for five years in a row (2012, 2011, 2010, 2009, and 2008).  Mr. Samide was also credited with putting ETG on the distinguished Washington list; Washington Technology Fast 50. This honor showcases the 50 fastest growing small businesses in the government market.
Mr. Samide most recently, in conjunction with Federal law enforcement has consulted to both large and small businesses on the cyber security risks associated with organizations conducting business within the People's Republic of China.
Mr. Samide is a sought after cyber security expert speaker globally with recent talks in Rome, Hamburg, Madrid, London, Lausanne, Toronto and Dallas.
Mr. Samide was also nominated as a Finalist in Ernst & Young's Entrepreneur of the Year.  The Ernst & Young's Entrepreneur of the Year is the world's most prestigious business award for entrepreneurs.  Recognized globally, the award honors the most outstanding entrepreneur who inspire others with their vision, leadership and achievement.