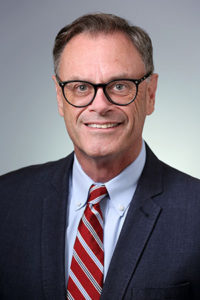 Communication Manager of  The Michael Dukakis Institute for Leadership and Innovation
Jim McManus is Principal Partner of Slowey McManus Communications, a strategic communications and digital services firm headquartered in Boston, Massachusetts. A native of Worcester, Jim has worked in the communications field as a journalist, consultant, strategist and advisor for more than 30 years.
Over the course of his career, Jim has worked as a reporter and editor in Boston, Washington D.C., and Hong Kong. He was News Editor and Washington Bureau Chief of the National Catholic Reporter, an editor at the Economist Intelligence Unit in Hong Kong, and an editor at The Boston Herald.
Following his career in journalism, Jim served as Chief of Staff for a prominent State Senator, who chaired the Criminal Justice and Education Committees while attending law school in Boston.
As a strategic communications consultant, Jim has helped secure media coverage in the most prominent media outlets around the world for Fortune 500 clients and startups in the life sciences, technology, energy and education sectors. He has worked with several governmental clients, including the Irish, Austrian and Canadian business development agencies. He holds degrees from the College of the Holy Cross, the University of Illinois and Suffolk University Law School. He is a member of the Leadership Council of the American Diabetes Association and is an adjunct professor in the Journalism Department at Emerson College.