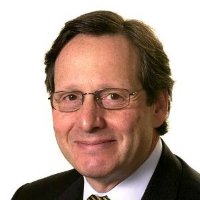 Head of New York Office of The Michael Dukakis Institute for Leadership and Innovation
Allan M. Cytryn is Head of New York Office of The Michael Dukakis Institute for Leadership and Innovation. He is with Risk Masters International, LLC, a consulting firm that advises clients on Risk Mitigation and Management, including business continuity planning, disaster recovery, and recovery from cyber attacks. He has been a senior Information Technology executive for more than 30 years. Prior to Risk Masters, Allan spent 15 years at Deloitte where he was a Director. His roles and responsibilities there included Regional CIO, National Director of Applications, and National Director of Technology for Audit and Enterprise Risk Services. Before joining Deloitte, Allan was the CIO of Simpson Thacher & Bartlett, a Vice President of Corporate Finance with Goldman Sachs, and a Vice-President of Information Technology with Bankers Trust. In all of these roles he led organizations through rapid operational and technological transformations and helped them adopt new and innovative technologies to support their core strategic objectives.
Allan additionally played a critical leadership role for Deloitte in managing the IT recovery from the 9/11/2001 attack in New York and for Simpson Thacher and Bartlett leading their recovery from the 1993 NatWest Tower Bombing in London.
Allan earned a BS in Electrical Engineering and Computer Science and an MS in Operations Research & Applied Mathematics from Columbia Engineering, as well as a M.Arch from Columbia's Graduate School of Architecture, Planning and Preservation. He is active in alumni affairs, serving as the Chair of the Alumni Board of Visitors of the Columbia University School of Engineering and Applied Sciences and as the Treasurer of The Society of Columbia Graduates
His son, Steven, graduated from Columbia College in 2006.