NVIDIA's GPU Technology Conference (GTC) is a global conference series providing training, insights, and direct access to experts on the hottest topics in Computing and Artificial Intelligence (AI) today.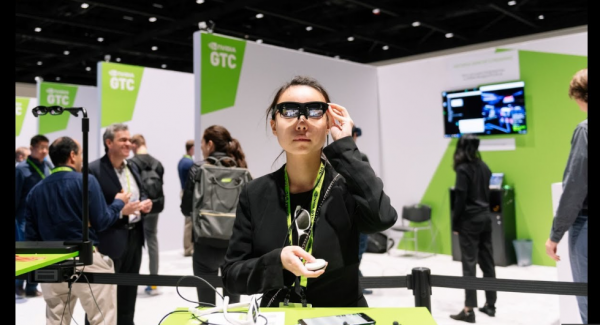 GTC has evolved into the industry's largest AI show, partially because of the role GPUs (Graphic Processing Units). The parallel-processing capabilities of the GPU reduced the load time to 4 minutes, and queries can be run in real time, making the system interactive. This is significant, because data scientists are very expensive resources for companies and should be kept busy. The right infrastructure and software can maximize the productivity of data scientists.
Also at GTC, Amazon Web Services announced a partnership with NVIDIA in which businesses can leverage the ubiquity and cost benefits of the cloud to deploy AI to IoT and edge devices. The joint product lets customers develop, create, train and optimize AI models in the AWS cloud and then deploy them to Jetson powered devices such as smart cameras, manufacturing equipment using AWS IoT Greengrass.
Following to this trend, AI World Society (AIWS) also realizes the importance of AI infrastructure including GPU highly efficient processing, as well as its foundation to scale AI, machine learning and data sciences for an AI Ethics to serve the interests of humanity and world society.