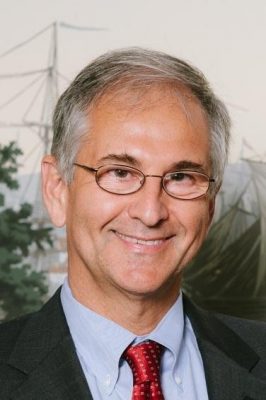 Member of AIWS Standards and Practice Committee, Michael Dukakis Institute
Founder/Conference Chair, AI World, Executive Editor, AI Trends
Mr. Weinman is Founder and Conference Chair of AI World. For the past two decades Eliot has been a successful entrepreneur and veteran high tech market expert.  AI World was his fifth publishing start-up which he sold recently to Cambridge Innovation Institute.  AI World and companion online magazine AI Trends have become the nation's largest independent AI business event and integrated media platform covering the enterprise AI market.  He previously founded and sold four leading publishing firms whose media products had become the largest in their respective industry. He has been a publisher, editor and author of numerous magazines, newsletters, books and research studies in diverse areas of advanced technology. His writings have appeared in publications such as the New York Times, Forbes, San Francisco Chronicle and The Washington Post.
Eliot received is M.S. in Computer Engineering from Boston University and completed a research fellowship in A.I. with GE and MIT where he worked on developing expert systems for the quality inspection of jet engine turbine blades. Before starting his first media business, he headed up the AI group at a top 10 property insurance company (Hanover Insurance) where he implemented one of the nation's earliest commercial expert systems in underwriting and claims. He also headed advanced engineering groups at the MIT Draper Labs.
Eliot has created more than 200 events in emerging technology markets, including Mobile Commerce World, 4G World, Mobile Internet World, RoboNexus, RoboBusiness, Client/Server Computing and Application Development Conference & Expo. Mr. Weinman has partnered with, consulted to and sold his businesses to many of the industry's leading computer hardware, software, publishing and research firms. He has taught courses at Northeastern University in AI and knowledge engineering. Previously he earned his B.S. in Accounting at SUNY Albany, and was a CPA for several large CPA firms.